Breast Augmentation for Asymmetry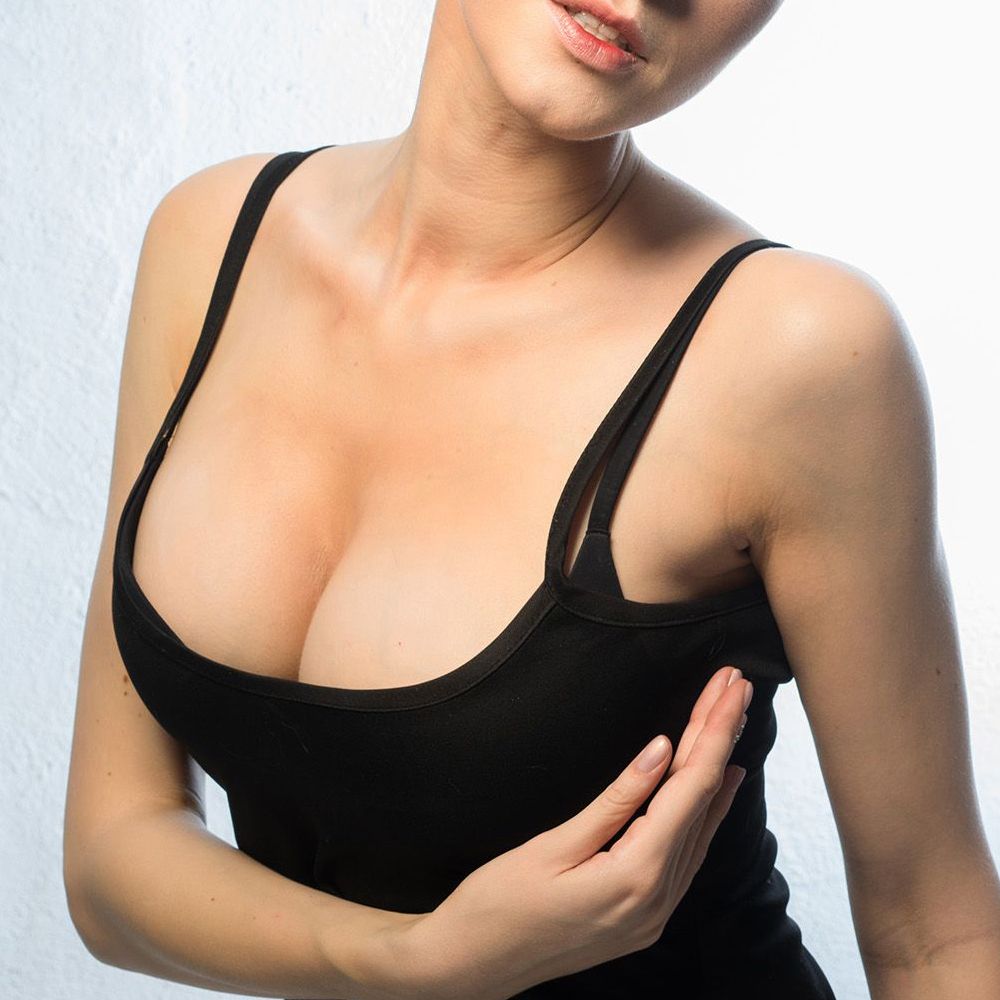 If you have asymmetrical breasts, you face a number of issues. Breast asymmetry can make it difficult to find bras and bathing suits that fit properly. Uneven breasts can also make you hesitant to wear certain kinds of tops. There is also the negative impact on self-esteem and body image to consider. This explains why some patients visit Dr. Steven Wiener to discuss their treatment options. One of the most common procedures is breast augmentation surgery, using implants to improve size, shape, and symmetry.
The Scottsdale, AZ team here at New Image Plastic Surgery would like to consider some of the basics when it comes to using breast implants to correct size and shape asymmetry.
Causes of Breast Asymmetry
For most patients, the most common cause of breast asymmetry is genetics. We aren't born into perfect bodies, so some asymmetry is natural and to be expected. However, major asymmetry is noticeable, and it's worth considering cosmetic surgery as a want to correct these aesthetic flaws.
Breast asymmetry can also be the result of injury, illness, or medical conditions that affect breast size and shape.
How Breast Implants Can Help
Breast implants are an excellent option for correcting asymmetrical breasts. Different sizes and profiles of implants can be placed to help ensure your breasts are evenly matched and that results look natural.
Good Candidates for Breast Implants
Good candidates for breast augmentation surgery are women who experience breast asymmetry and would like a sound aesthetic solution for this issue. They should be in good overall health and understand all of the risks and benefits involved with cosmetic surgery procedures.
During the breast augmentation consultation at our Scottsdale center, we'll be sure to answer all of your questions and address your concerns.
Different Options for Breast Augmentation Surgery
There are different options to consider when treating breast asymmetry with implants.
A single implant may be used if one breast is considerably smaller than the other. This one implant will be placed in the smaller breast to increase its size and help it match the other breast.
Two different-sized implants may be used as well. The larger implant will be used in the smaller breast, and the smaller one in the larger breast to increase the size of the bustline but achieve better overall symmetry.
We will be sure to develop a surgical treatment plan that best meets your needs.
Other Treatments for Breast Asymmetry
In addition to breast augmentation, our Scottsdale plastic surgery team might also recommend other breast surgeries to improve breast symmetry.
Breast Lift - If asymmetry is the result of a sagging breast, a breast lift can be performed. This surgery eliminated sagging/drooping and makes the breasts even in terms of firmness and perkiness.
Breast Reduction - Similar to the breast lift in some ways, a breast reduction can be performed if one breast is much larger than the other. The surgery removes excess breast tissue, which helps make the breasts even.
Breast Lift with Implants - It's also possible to perform breast lift surgery with implants. The breast implant can reduce sagging in a drooping breast and improve its overall shape.
Once again, we will be sure to develop a custom treatment plan just for your needs.
Learn More About Breast Augmentation
For more information about breast augmentation surgery for asymmetrical and uneven breasts, be sure to contact a skilled cosmetic plastic surgeon. You can reach the New Image Plastic Surgery team by phone at (480) 596-6886.
Related to This